Returns Policy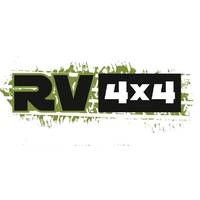 WHAT can be returned?
All RV4x4 products can be returned, but there are some restrictions
Items to be returned must be intact in the original packaging and the item must not have been damaged, used, altered or modified in anyway, as this will void the return agreement
WHEN do items need to be returned by?
Within 14 Days of reciept of the item

WHERE do items need to be returned to?
RV4x4 Returns
PO Box 269 Yandina QLD 4561
HOW do customers return items?
If an item is to be RETURNED this must be approved by RV4x4
Please email me to arrange a return to: Sales@rv4x4.net.au with the subject line containing the word "Return" and the eBay item or our web store invoice number along with your Full Name

SHIPPING for returns?
Are original shipping rates refundable?
Short answer is NO
The customer in most cases pays for the return shipping, unless
The item is:
damaged in transit, incorrect parts are sent or is covered by the warranty
RV4x4 will not accept COD on returns

CREDIT for returns?
Refund of the purchase price less the original postage costs, and selling Fees where charged.
Restocking Fee
RV4x4 charges a 20% restocking fee on all items shipped via Australia Post and a 30% restocking fee on all items shipped via othe courier services

Instore return option?
We do not have an instore returns option at this time..

Packing materials?
Do items need to be in orginal packaging for returns?
Yes items for return must be in the original packaging