Caravan and RV Hire Australia
Privately Owned Caravans, Motorhomes and Camper Trailers for Hire all over Australia
We are Caravan and Camping Hire Australia!
Founded and operated in Melbourne from 2013
---
At Caravan and Camping Hire Australia (C n C Hire AUS) we strive to achieve 2 main things:
1. Enable ANY family/couple/individual the opportunity to enjoy Caravan/Camping holidays by hiring any one of our beautiful privately owned listed Hire Vehicles

2. Help Aussie Caravan/Camper/Motorhome owners make extra $$ by hiring out their RVs instead of them sitting idle in their driveways for up to 90% of the year
---
We currently have over 300 beautiful Caravans/RVs/Campers available in all Aussie states for you to hire out for your much needed holidays!
So now anyone can enjoy the wonderful experiences of a Caravanning or Camping Holiday without having to own their own luxury RV
We have many registered Owners who are earning up to $20000 net in Hire Income each year just by Hiring Out their own Vehicles.
This is an astounding 30% or more return on their investments. Far better returns that interest rates!
We also have many Owners who purchase brand new Caravans just to Hire them out through Caravan and Camping Hire
So they are effectively using them as 'Mobile Investment Properties' and getting great returns every year
---
Our Partners and Affiliates
We have a large number of different Business Partners and affiliates across Australia that are regularly assisting with the exposure and advertising for the business which significantly increases the number of bookings for our currently registered Hire Partners/Caravan/Motorhome/Camper Trailer Owners.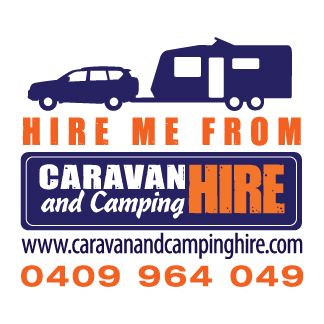 ---